In many provinces of Anatolia, monumental buildings such as ancient churches, mosques and caravanserais were restored and new museums were opened. Topkapi Palace, which was turned into a museum together with the furniture and works of art on the premises, was opened to the public in 1927. The same year, the Evkaf-i Islamiye Muzesi was reorganized as the "Museum of Turkish and Islamic Works of Art" and the Mevlana Dergahi in Konya was also turned into a museum. The construction of the Ankara Ethnographic Museum was completed in 1930. New museums were established in Bursa, Adana, Manisa, Izmir, Kayseri, Antalya, Afyon, Bergama and Edirne. The Hittite Museum, which was established at the Mahmut Pasha Bedesten in Ankara in 1940, was restored and renovated and turned into "The Museum of Anatolian Civilizations", in 1968. In the following years new museums were established in almost every part of Turkey. Today, there are 99 museum directorates connected to the Ministry of Culture, 91 private museums and 1,028 private collections.
Anatolia has been settled ever since the Paleolithic age and has been a cradle of civilizations for many years due to its geographical location, suitable natural conditions and geopolitical structure. Thus, it was precisely defined as the "Country of Civilizations". The collections of museums in Turkey exhibit works of art and relics belonging to the major civilizations of Anatolia. A great majority of these works of art were unearthed in the archaeological excavations which started after 1935. Besides the archaeological relics from prehistoric times and the Hittite, Ionian, Lydian, Hellenic, Roman and Byzantine works of art, those belonging to the Turkish-Islamic period form the second largest group of artifacts. The museums of Turkey are mainly historical museums having archaeological and ethnographic collections. Besides these, numerous buildings associated with important events in Ottoman history and the War of Independence have been restored with their original furniture. A house identical to the house in which Ataturk was born in Salonika was built in Ankara, where photographs and documents concerning his life and his "firsts" are on exhibition. The buildings which Ataturk used while he led the War of Independence, including the building in which the first Grand National Assembly convened, and where he was hosted in several provinces, have also been turned into museums.
Another group of museums in Turkey are "Museum Houses" and "Heritage Museums". The Cakiraga Mansion in Birgi, Hazeranlar Mansion in Amasya, the Ziya Gokalp Museum House in Diyarbakir and the Tevfik Fikret Asiyan House in Istanbul are among these kinds of museums. The transformation of some historical buildings into museums started in the 1930s. Dolmabahce Palace, the Kariye, Fethiye and Imrahor Mosques, Hagia Sophia (St. Sophia) in Istanbul, the Yesil Turbe (the Green Tomb) and the Muradiye Kulliyesi in Bursa are the most important examples of these. Meanwhile, the ruins of many ancient cities and settlements such as Bogazkoy, Ephesus, Bergama (Pergamum), Aphrodisias, Aspendos, Karatepe, Goreme and Perge have been organized as "open air museums". There are also many private and public art museums and museums associated with the General Directorate of Foundations.
Turkey cooperates with organizations such as the International Council of Monuments and Sites (ICOMOS), and the International Council of Museums (ICOM), associated with UNESCO, in activities regarding historical heritage and museums. Joint professional studies and projects are carried out with these institutions. Meanwhile Turkish Museums have recently won many international prizes: the Sadberk Hanim Museum was awarded the "European Nostra Prize", the Istanbul Museum of Turkish and Islamic Works of Art was awarded the title of "Distinguished Museum" by the Council of Europe and the Rahmi M. Koc Industrial Museum in Istanbul won the "Special Museum" prize in 1996.


Dinçer Erimez
Resim Sergisi art exhibition from Dincer Erimez

A B C D E F G H I J K L M N O P Q R S T U V W X Y Z Non-Alpha

Andy Warhol Museum Artist, filmmaker, painter, collector, music producer, commercial designer and illustrator, author, magazine publisher, fashion model.
Artcyclopedia.com
Carnegie Museum of Art
Dallas Museum of Art Ancient American, African, Indonesian, and contemporary art, as well as American decorative arts.
Detroit Institute of Arts The fifth-largest fine arts museum in the United States has holdings of over 60,000 works. Within its more than one hundred galleries are paintings, sculpture, and graphic and decorative arts.
Fine Arts Museums of San Francisco Exhibitions: American Paintings, American Crafts & Sculpture, Art of the Americas, African Art, Oceanic Art, Textiles/ Ancient Art, Medieval Art, Renaissance Art, 17th-Century European Art, 18th-Century European Art, 19th-Century European Art, 20th-Century European Art, Works on Paper, Ceramics.
Guggenheim Museum
J Paul Getty Museum
Montreal Museum of Fine Arts One of North America's finest encyclopedic collections, totaling over 25,000 objects of Canadian Art, Contemporary Art, Inuit and Amerindian Art, European Masters, Prints and Drawings, Decorative Arts.
Musée du Louvre Established in 1793, the Louvre Museum, in the company of the Ashmolean Museum (1683), the Dresden Museum (1744) and the Vatican Museum (1784) is one of the earliest European museums.
Museum of Contemporary Art Offering exhibitions of the most thought-provoking art created since 1945 documenting contemporary visual culture through painting, sculpture, photography, video and film, and performance.
National Museum of Women in the Arts
The Art Institute of Chicago African and American Arts, Architecture, Asian Art, Classical Art, European Decorative Arts and Sculpture, European Painting, Photography, Prints, Drawings, Textiles, Throne Rooms, Twentieth-Century Painting / Sculpture.
The American Indian Museum
The Art Gallery of Ontario Art in the Age of van Gogh: Dutch Paintings from the Rijksmuseum, Amsterdam, is the first North American survey of 19th-century Dutch painting since the beginning of this century.
The Brooklyn Museum of Art One of the largest art institutions in the US with collections in Ancient Egyptian art and American Painting & Sculpture.
The Frick Collection
The_IDE_Virtual_Design_Museum Famous Designers and Companies Archives
The Kimbell Museum
The Metropolitan Museum of Art
The Museum of Fine Arts Boston Ongoing exhibitions include: French Photography: Le Gray to Atget, Reopening of Egyptian Funerary Arts and Ancient Near East Galleries, American Traditions: Art of the People, A Monumental Egyptian Gateway in Boston, Beyond the Screen: Chinese Furniture of the 16th and 17th Centuries, The Firestone Collection of French Silver, Face to Face with the Builder of the Great Pyramid, Galleries for the Art of Africa, Oceania and the Ancient Americas.
The Museum of Fine Arts Houston The oldest comprehensive museum in the Southwest United States.
The Museum of Modern Art Architecture and Design documents buildings through models, drawings, and photographs including the Ludwig Mies van der Rohe Archive. Drawings Twentieth-century drawings with more than 6,000 works on paper. Film & Video represents the strongest international film collection in the United States. Painting & Sculpture - Largest and most inclusive collection of modern painting and sculpture. Photography - 25,000 works dating from 1840 to the present constitute one of the most important collections of photography in the world. Prints and Illustrated Books - 40,000 historical and contemporary prints & books reflecting the history of modern art.
The National Building Museum
The National Gallery of Art
The National Museum of American Art offers online versions of a number of past and present museum exhibitions.
The National Portrait Gallery
The Philadelphia Museum
The Prado Museum
The National Gallery
The National Gallery of Canada
The National Gallery of Ireland
The National Museum of African Art
The Prado Museum
The Rijks Museum
The Salvador Dali' Museum Comprehensive collection of this great Spanish artist's works.
The San Francisco Museum of Modern Art collects, preserves, presents, and interprets the best of contemporary and modern art for the purpose of enriching people's lives through aesthetic and learning experiences.
The Smithsonian Independent trust holding more than 140 million artifacts and specimens for "the increase and diffusion of knowledge" and a center for research dedicated to public education, national service, and scholarship in the arts, sciences, and history.
The Tate Gallery
The Vatican Museums
The Wyeth Center at The Farnsworth Museum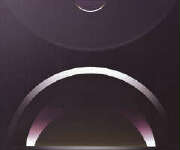 Adnan Çoker
Material Illusion / Madde İllüzyonu